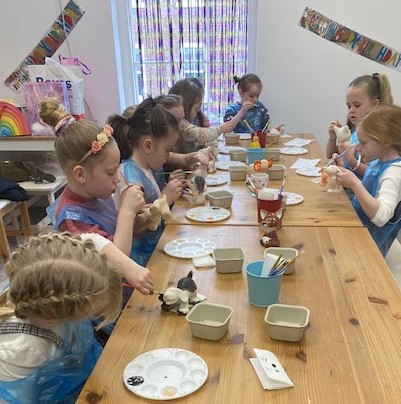 All our parties of 8 or more have exclusive use of the party room on the 2nd floor and a dedicated member of the team to host the party for you. We allocate 1 and a half hours for the party and additional half an hour if you choose a buffet. We can supply free personalised party invitations all you have to do is add the name of those attending. The room is currently decorated with unicorn and princesses which we are able to change for example to dinosaurs, milestone Birthday, hen party, baby shower

PAINTING
Painting party 1 is our most popular with the younger ones at £14.00 per person, they can choose from various items for example a cat, dog, frog, t-Rex, rabbit, unicorn, princess, elephant, pug, fox, dragon, owl, panda, small plate, mug, butterfly, mermaid, gnome, we vary these items from month to month to keep the display fresh. Other options to paint are trinket boxes at £15.50 or money banks at 17.00 more suitable for older children. We glaze and fire the pottery and is usually ready within 7-10 days, you will receive a text advising you that they are ready for collection. Each item is placed in a named bag for ease of handing out.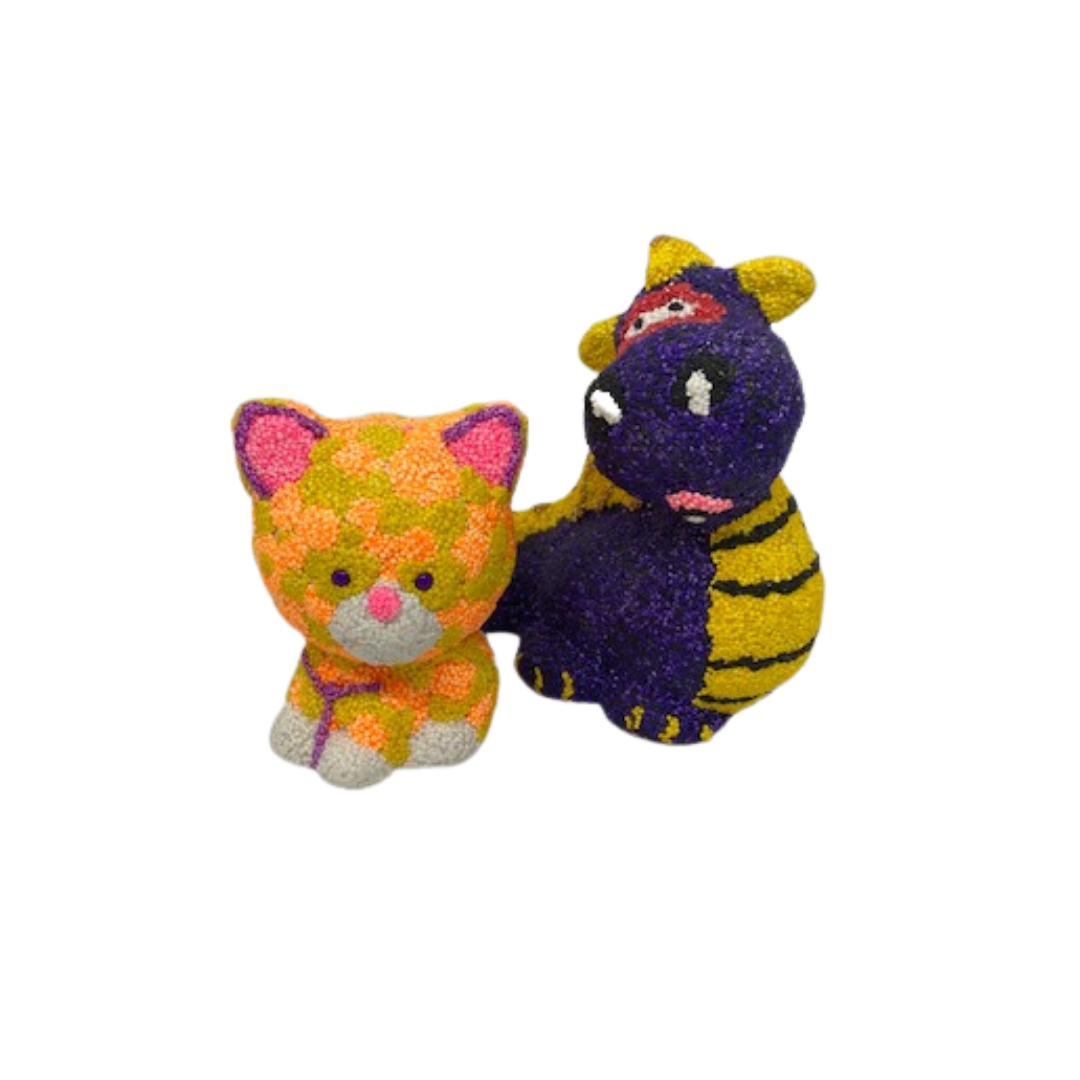 FOAM CLAY
All as above in prices and pottery range apart from the plate and mug as foam clay is not food safe and for decorative use only. As foam clay is air drying these items are good to go at the end of the party.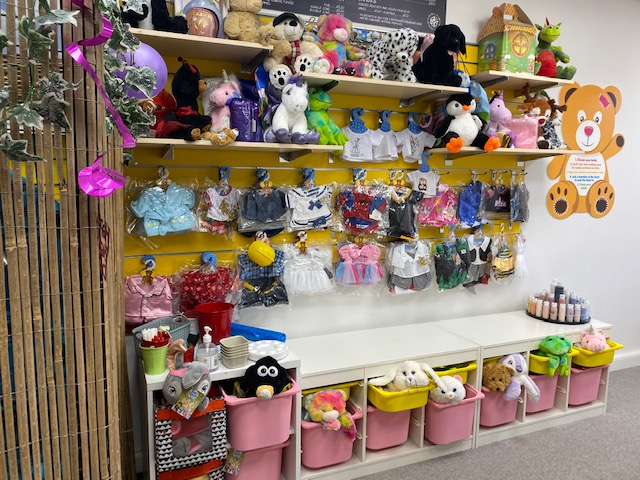 BUILD A TEDDY
Teddies are 16.95 each which includes the stuffing, satin heart and Birth certificate. An option to add a t-shirt for the children to decorate for the teddy is available for an additional £3 per t-shirt. Teddies can be chosen on the day from the stock we have or if you have a theme we can order the stock in advance. The children usually sit on extra large bean bags (fits three small children on each one) fill their baskets with stuffing from our 2 metre stuffing tree, stuff teddy by hand, place a heart in and make a wish, name their teddy and fill in the Birth certificate.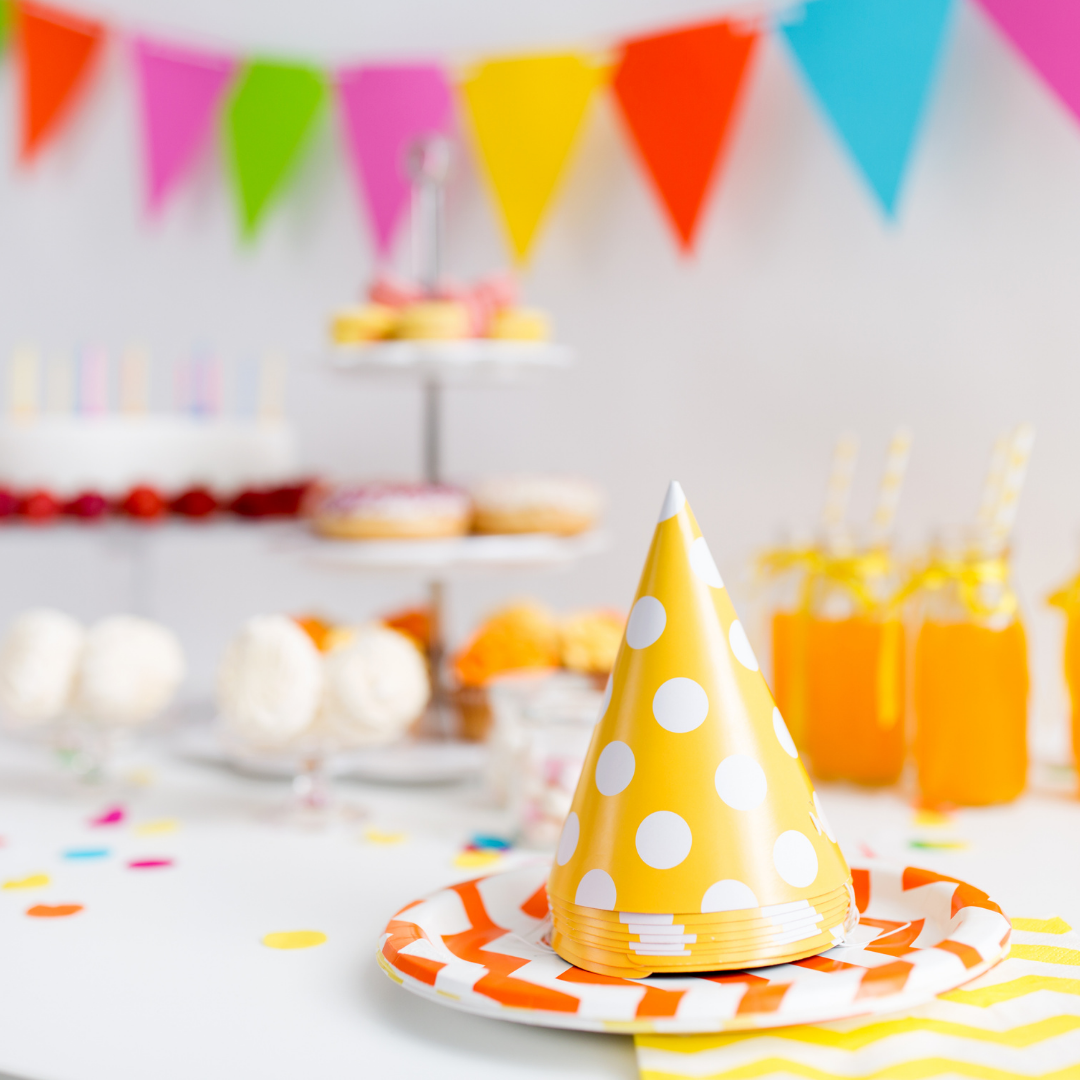 FOOD OPTIONS
If you require food we can offer a snack on a large cookie, unlimited juice and a tub of Brymoor ice-cream for £3 per head, however if you would prefer a buffet of sandwiches, finger food, crisps, cheese straws, unlimited juice and a tub of ice-cream that would be £5 per head.
You are welcome to bring a cake in which we can light at the end of the party, cut and wrap for you to pop in your goodie bags or we will provide a paper bag.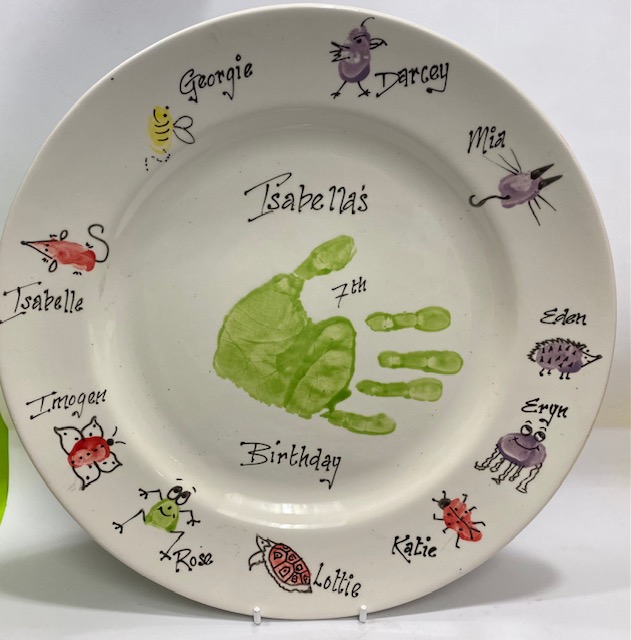 KEEPSAKE OF THE DAY
We also offer a celebration plate for £15 normally £19.95 ) which is a charger sized plate with Birthday persons handprint in the middle and the finger print of all those attending the party around edge of the plate which we then turn into animals and bugs.